Cody Ward's thought leadership has been featured on popular digital marketing sites such as:
---
Recent Blog Posts
2013 B2B Marketing Priorities [Study]

Towards the end of 2012, Software Advice, CMO.com, and Eloqua teamed up to ask marketing professionals their priorities in 2013.The study titled B2B Demand Generation Benchmark Survey, gives marketers a complete view of the current status of the marketing sphere as well as a look at what's to come.
Blogging Leads to Sales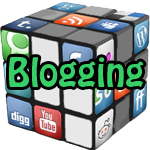 Search engines value blogs because they hold content at the center of everything. The search engine ranking algorithms will always select content that adds value to the person doing the search over a stale site that has none. After all, if Google and Big return bad results and irrelevant content, then people will stop using them.
The New Rules of Lead Generation Book Review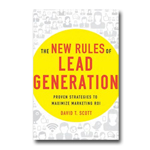 There are many elements to marketing that can prove effective for growth of a business. However, at the heart of every marketing strategy should be a focus on generating sales-ready leads. After all, if the marketing isn't generating leads and revenue, then it's not working.
5 Ways to Improve your SEO Today

SEO is less of a demand creating technique and more a demand capture technique. For example, being ranked #1 in the search engines for the keyword phrase "Blue Dog on Mars" doesn't mean you'll get an influx of visitors. Unless of course one was discovered or it becomes a popular Ben & Jerry's Ice Cream flavor. My point being, you should attempt to optimize your website for keywords that actually get searched.
Why Your Business Should Go Mobile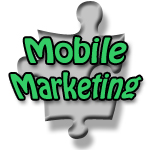 What this means for businesses is that if you aren't optimizing the mobile experience, then you're likely losing customers. A bad user experience is an outdated website that makes your customers pinch, zoom, and navigate across your site. According to Google in 2012, 61% of your customers say that they will quickly move to another site if they don't see what they are looking for right away on a mobile site.
Strategies for a Successful Paid Search Campaign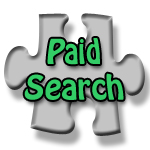 Every minute there are 70 new website domains registered on the World Wide Web, adding to the millions of websites that already exist. This rate of websites being created makes it impossible for anyone to keep up with all of the information available. Tools like search engines were created to simplify this massive amount of data by using a complex algorithm that rank these millions of websites and consolidate them into a short list on a single page.
The Differences Between SEO & SEM

SEO stands for Search Engine Optimization, and it refers to the process of increasing your website's search engine ranking for a specific keyword or set of keywords. Said another way, search engines look for specific things on and off of your website that determines whether or not it's relevant for a specific query, and SEO is the goal of doing those things.
5 Easy Black Friday Marketing Tips You Still Have Time For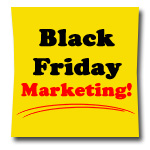 Black Friday is a great opportunity to start or build on your social media. You'll naturally create content that you can spread across your Facebook Page, Twitter Profile, Pinterest board, and LinkedIn company page. If someone shares your message, take the time to thank them and start a conversation. The worst thing you can do is be purely one-way marketing. Create some relationships.
5 Tips for a Fantastic Marketing Conference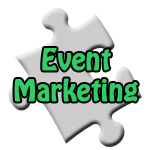 If you're going to throw an event or conference then you need to be prepared for people to talk about it online. Embrace the conversations by setting up Twitter hashtags, Facebook pages about the event, or other channels for people to share. Lead the conversation by talking with people online. Let non-attendees participate by following the attendees' profiles and news feeds.
Bring Clarity to Your Marketing with the Campaign ID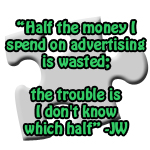 It's important to be driving towards advertising that is efficient, measurable, and sales centered. Focus less on the impressions/views and more on the engagements that are further down the purchase funnel. That is the goal of utilizing the campaign ID.
3 Emails Your Customers Should Be Getting, At Minimum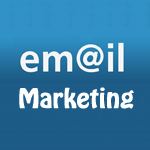 Customers want to engage with brands they actively spend money with. This is apparent through rise of social media and the interaction with companies across all industries. Therefore, as your company's marketing leader, it's up to you to initiate those interactions and continue the conversation by always being front-and-center.
3 Website Metrics to Watch Daily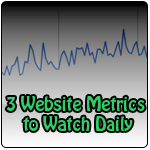 There are hundreds, if not thousands, of metrics that should be analyzed when optimizing a website and a business. Spend time to quarterly or yearly pull together a full analysis and competitive review of how you're doing. Look into the path your visitors are taking, the pages that cause the biggest bounce rates, and the browsers most used by your local customers. But don't get overwhelmed and ignore the key metrics that you should be focusing on daily. Keep yourself informed quickly and easily by only looking a few.
Marketing Automation, Set It and Forget It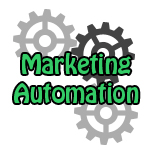 You're spending all this time and money to get valuable information into your system. Make sure you don't forget to continuously communicate with them on a regular basis. Send a newsletter, product updates, and thought leadership material on a schedule that your customers feel is appropriate. Measure how effective you are with engagement metrics such as open rate, click thru rate, and additional actions on your website.
Content Marketing Warfare on Google Panda & Penguin [Infographic]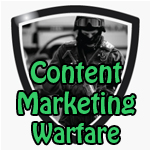 If you've subscribed to the quality over quantity mindset on your website and have been doing what's best for the user first then you've probably noticed minimal changes in your rankings. You're the SEO marketer who has been doing things right from day 1. The truth is Google, Bing, and whatever other search engines pops up are going to continuously tweak their algorithms to "better" their results.
Make Time for the Not Urgent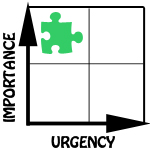 The NOT URGENT & IMPORTANT tasks/projects are often the things that nobody else wants to do because of their complexity, time consumption, or difficulty. Step up and accomplish something your colleagues aren't willing to do and you'll instantly shine. Differentiate yourself as someone who goes the extra mile and always asks "Why are we doing this?"
Invest in Your Brand with Content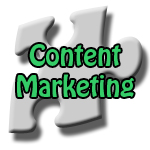 It is important to understand that content is not automatically defined as the written word. Content in marketing encompasses a wide variety of mediums including pictures, videos, graphs, infographics, white papers, podcasts, newsletters and magazines. Content in marketing is defined as persuading the decision-maker or adding value by solving a customer or prospect's problem.
15 Tips to Rock Your Career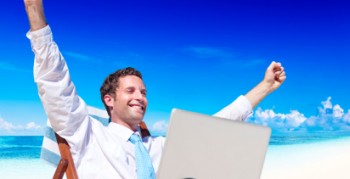 1. Embrace life-long learning. Read.
2. Do the grunt-work for long enough and well enough that you can teach it to others. By understanding it at ground-level, you'll be able to lead them to where you want them to go.
3. Develop mentors or at least a circle of people advocating for you and giving you advice. Consult them on all major decisions and develop a relationship that encourages them challenging your decisions.
4. Never let your own lack of planning/execution turn into another person's "fire drill".
5. Be aware of your communication style, your body language, and how you're presenting yourself. Use the power of 3 (organize your ideas into 3 points at a time) to communicate your message effectively when speaking or presenting.
click here to read the other 10 tips…
4 Reasons You Need a Mobile Website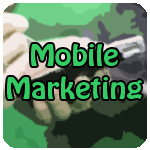 Mobile advertising is expected to surpass $6.5 billion this year. A well-visited mobile site can earn a fair share of advertising revenue, especially when the market is currently wide open. Mobile advertising is expected to grow exponentially over the next ten years and a successful business would be wise to get in on the ground floor.
5 Reasons Email Marketing is Still Relevant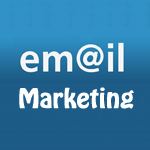 Most e-mail marketing tools offer a way for you to track what percentage of your contacts open each newsletter and how many links are clicked. You can use this information to better target future campaigns and create stronger calls-to-action.
Why Best Practices Aren't a Best Practice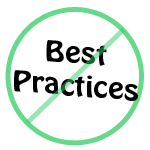 Marketing can be a fine-tuned and running machine in every company. No matter what the product or company, each has their own needs. Relying on best practices will not only take a marketing team down the wrong path but it will set them up for future failure.
You have a unique perspective that others do not. Identify what your passions are in life and channel that into your message. Be the first to use your product in a different way. Find out how your industry is changing and start talking about it. Join the conversation and you'll start having something to say.
How Are We (Ad/Marketing Pros) Using Social Media? [Infographic]

Social media not only allows for highly targeted messaging but it's extremely scalable. The message can be sent and re-sent by the recipients. This inherently viral component, along with the ability to measure it, makes it very appealing for use.
What Makes Email Marketing So Effective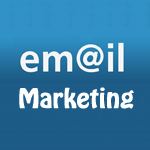 One of the major advantages of using this type of marketing is that it is so highly targeted. When you send emails out to a list of subscribers, you are sending messages to people who are receptive to what you have to offer. They have voluntarily signed up for an email list and they want to learn more about a specific topic. This means that you are not just cold marketing or sending your message out to the masses.
Social Media is Complicated [Infographic]

Stop wondering if you can benefit from social media and just do it. Follow the leaders in your industry or blaze your own trail. Build champions in your company and get them on-board. Show them how they can distribute content, connect with fans, and measure results.
Social Media has a Strong Influence on SEO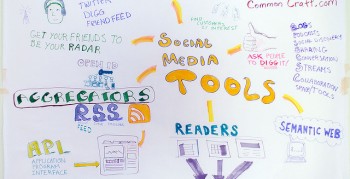 Ultimately, you cannot control whether people talk about your site or products on social media. You can do your best to get the conversation started, but after that it's up to the community. Because of this, you have to do put an emphasis on creating quality content that will get people talking.
2 Advantages To Using Pay-Per-Click Advertising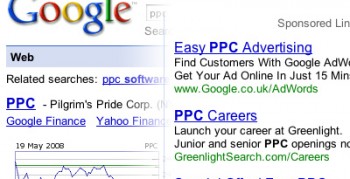 The best part is that the people who come to your site from these ad campaigns are actively seeking what you have to offer. This means that you're not just throwing money away to get people to your site who may or may not be interested in what you have to offer. This makes it more likely that you will be able to increase sales or conversions.
Google's Latest Slap – How Un-natural Links May Affect Your SEO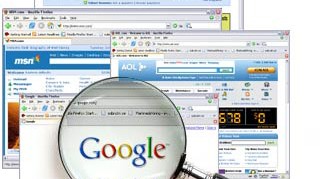 If you are a webmaster and engaged in something that Google considers to be unnatural linking practices, you should do your best to alter toxic links as soon as you can by either changing the anchor text or removing them completely.
Digital, Social, Brands in 60 Seconds [Infographic]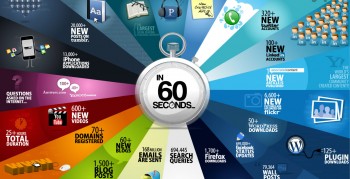 With all this content being generated, it's easy to see that people's attention span has some competition. Your message can't just be louder than everything else, it needs to be more targeted and personalized. It's expected that you know something about your customers. Use that to give them exactly what they need when they need it.
Online Ad Metrics & the Google Activate Initiative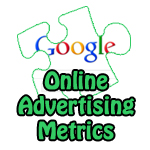 Recently Google proposes new metrics for online advertising called the Google Activate Initiative, that I believe falls somewhere in between CPM and CPC. Launching on the Google Display Network Reserve platform, the metric called "Active View" will be an enhanced impression.
5 Offers to Drive Lead Generation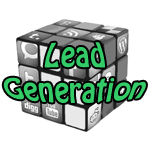 One strategy for getting more of them into the system is to offer something of value in exchange for the low cost of getting their email address. It's not completely free, but it's close enough. By giving them value up front, you are establishing yourself can begin to start the relationship.
Being Busy is Not Being Productive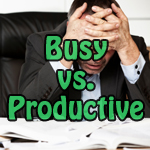 Keep yourself focused on what you need and should accomplish. Stop being consumed by the end-less tasks that make you appear busy. If you're constantly checking email, reading online, or updating social media then chances are you're going home tired. You're always going to be busy if you follow this pattern. Break it today and take control of your productivity.
Tags:
Lead Generation | Social | Email | Mobile | Inbound | SEO | Paid Search | Career Success